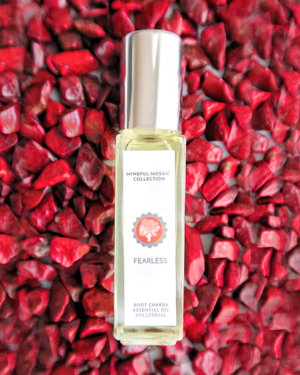 FEARLESS - Root Chakra Essential Oil Blend
Sale price Price $17.95 Regular price
RELEASE FEAR, EMBRACE CHANGE
A healing blend infused with Vetiver essential oil and Garnet.
Apply on your wrists, behind your knees or the bottom of your feet two to four times a day and affirm:
"I am open to all that is around me and all that is within me."
Ingredients: Organic Helianthus Annus (Sunflower) Oil, Organic Simmondsia Chinensis (Jojoba) Oil, Organic Vetiver essential oil, and energized with Garnet gemstone. *Some gems may vary slightly.