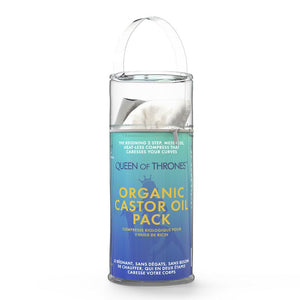 Castor Oil Pack Compress
Sale price Price $35.97 Regular price
Here you can grab the legendary Heat-Less, Less-Mess 3-Step Castor Oil Pack Compress. Made with exceptional quality materials that are good for you and the environment - the Queen of the Thrones™ pack is designed with 85% organic cotton flannel (inner layer) and 15% eco and health friendly polyurethane (PUL) outer layer.
Use with Organic Castor Oil or purchase both here!
We know that the greatest wealth is gut health. These products have been designed to conquer core inflammation, promote legendary liver cleansing, beautiful bowel movements, royal relaxation, and a majestic microbiome.