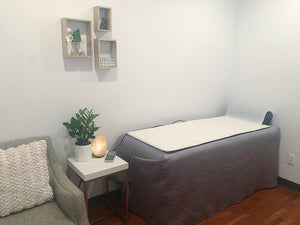 Buy 4 Detox Treatments, Get 1 FREE
Sale price Price $280.00 Regular price $350.00
After your purchase, please call our office at (212) 245-3129 to schedule your first detox treatment, or all of them at once. 
Choose the same 5 detox treatments, or a combination of your choice from the 3 options below:
Basic Ionic Foot Soak - 

Developed to restore the body's balance and energy levels through exposure to an ion field, our ionic foot soak gently removes toxins from the body, with a post-detox mineral drink to replenish electrolytes.
PEMF Therapy - PEMF Therapy is a non-invasive, painless treatment for various injuries, bone related conditions, pains and more. This treatment works by sending a weak electrical signal to recharge your internal cells while you lay on a PEMF mat.
Light Beam Therapy - 

This high-tech machine uses photon gas to stimulate lymphatic flow. When the lymphatic system is stagnant issues such as bloating, swelling, digestive issues, weight gain, allergies, increased colds and flu and more are common. Lymphatic detoxification enhances the body's healing process by re-establishing lymphatic circulation throughout the body.